REGULATES THE SUGAR- AND FAT METABOLISME
WHO BENEFITS FROM HOOV CARE SUPPLEMENTATION?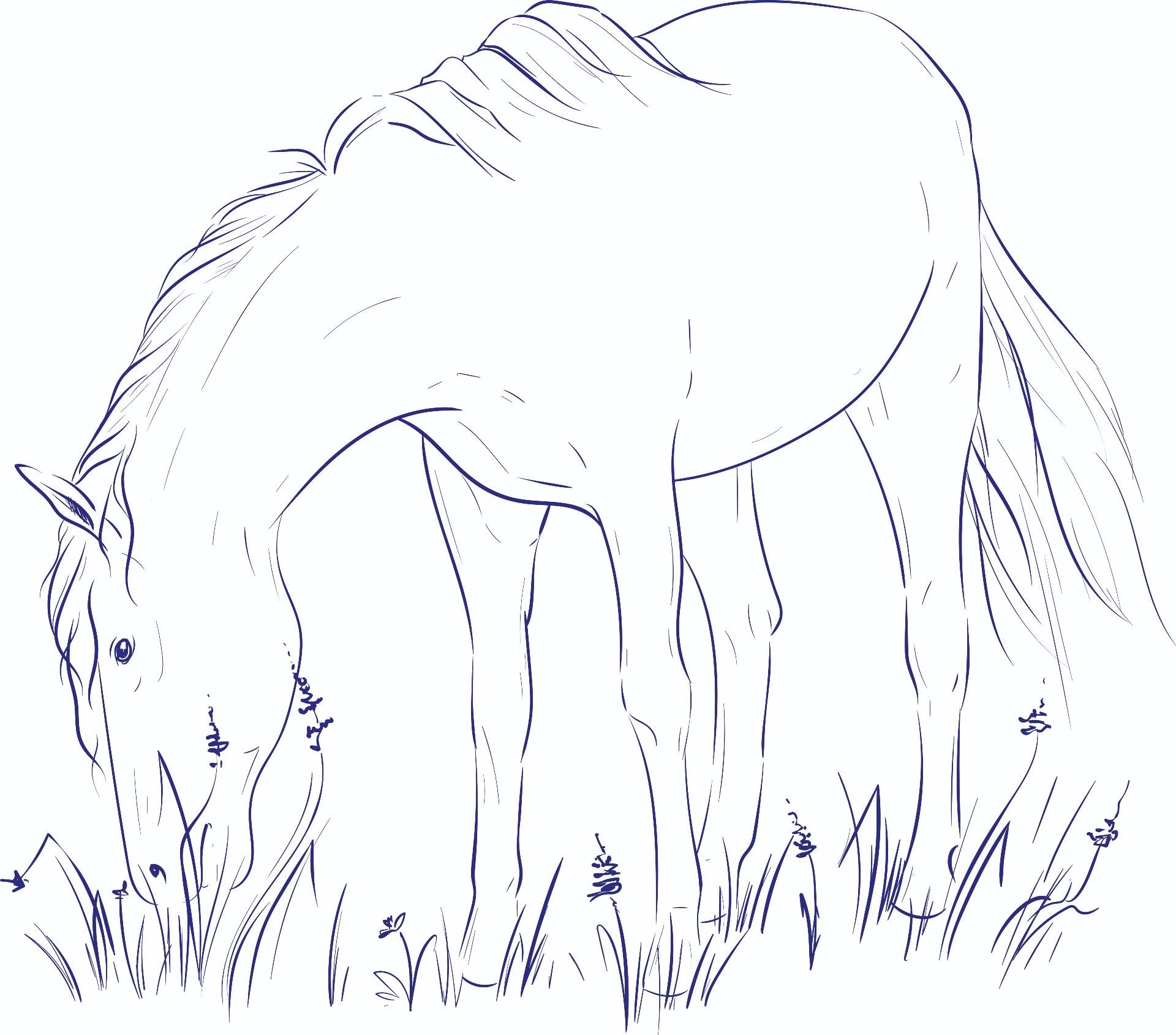 HOOV CARE is a feed supplement to support the sugar- and fat metabolism in and to promote the blood flow in the hooves of horses and ponies at risk for laminitis.
HOOV CARE is ideal for horses:
who eat a lot of sugars (grain & fresh grass);



with a tendency for overweight;
with older age; and
with hormonal imbalances such as equine Cushing's disease (PPID) and equine metabolic syndrome (EMS).
The safety of this product has not been tested in pregnant and lactating mares. The use during pregnancy and lactation is therefore not recommended.
WHY SHOULD I GIVE HOOV CARE TO MY HORSE OR PONY?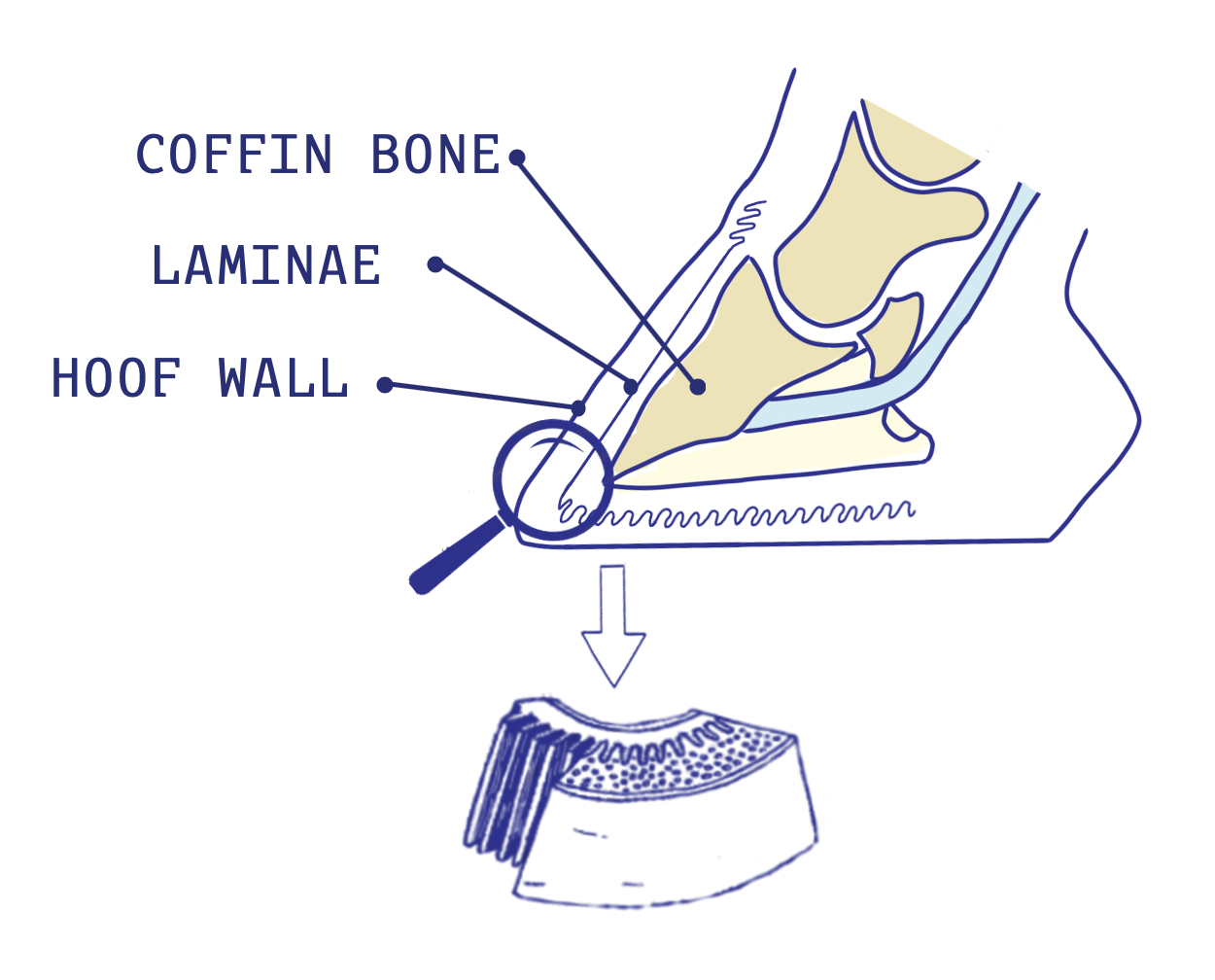 The hooves carry the fullweight of your horse ona daily basis and shouldtherefore be in good condition.
Hoof health can be seriously affected by certainconditions such as obesity, disturbance of thesugar metabolism, intestinal disorders, too highsugar content in the grass and food,...
The hard hoof wall fits like a shoe around thecoffin bone, with the difference that they arefirmly attached to each other.It is the task of the laminae to firmly attachthe hoof wall to the coffin bone. The laminae thushave a crucial task and must be in optimal health.
HOOV CARE is a feed supplement for horses and ponies, that helps to support the feet and hooves by combining 8 different plants and L-arginine with a beneficial effect on 4 levels.

blood circulation in the feet
Chrysanthellum americanum, L-arginine andPinus maritima have a beneficial effect onblood flow in the feet of horses by dilatingthe blood vessels (1,2,3).
support of the natural defence and detoxification
Sulfur is the most common mineral in horses'hooves. MSM is a naturally occurring organicmolecule and is very rich in sulfur. MSM andSilybum marianum also support the naturaldefence and promote detoxification (detox)of the body (4,5).
supports the sugar- and fat metabolism
Chlorella, Berberis vulgaris and Licorice havea beneficial effect on sugar- andfat metabolism in the body and on stomach andintestinal health (6,7,8).
strengthens the connective tissue in the hoof
Horsetail powder has a beneficial effect onthe health of the laminae in the hoof bysupporting the production of collagen (5).
(1) Cojocariu K et al., 2019
(2) Mortensen et al. 2011
(3) Iravani et al., 2011
(4) Briggs K, 2007
(5) Verhelst G, 2018
(6) Ebrahimi-Mameghani et al. 2017
(7) Koppen et al. 2017
(8) Al-Qarawi et al. 2002
WHAT'S INSIDE THE HOOV CARE?
HOOV CARE is a feed supplement for horses and ponies. It is a balanced combination of 8 plants and L-arginine to support healthy feet and hooves in horses and ponies.
Excipients: dextrose and sorbitol, chlorella, horsetail powder, chrysanthellum powder,
methylsulfonylmethane (MSM), maritime pine powder.
Liquorice extract (Glycyrrhiza glabra): 80.700 mg
Milk thistle extract (Silybum marianum): 58.700 mg
L-arginine: 51.300 mg
Sourberry concentrate (Berberis vulgaris): 44.000 mg
crude protein: 8,10%
crude fat: 0%
crude ash: 3,10%
crude fibre: 1%
sodium: < 1%
how much HOOV CARE should i give to my horse or pony?
15 gram (1 teaspoon) per day for a 500 kg horse, in the feed. HOOV CARE can be given as a short cure of 1 month or as long term maintenance.